Shrieker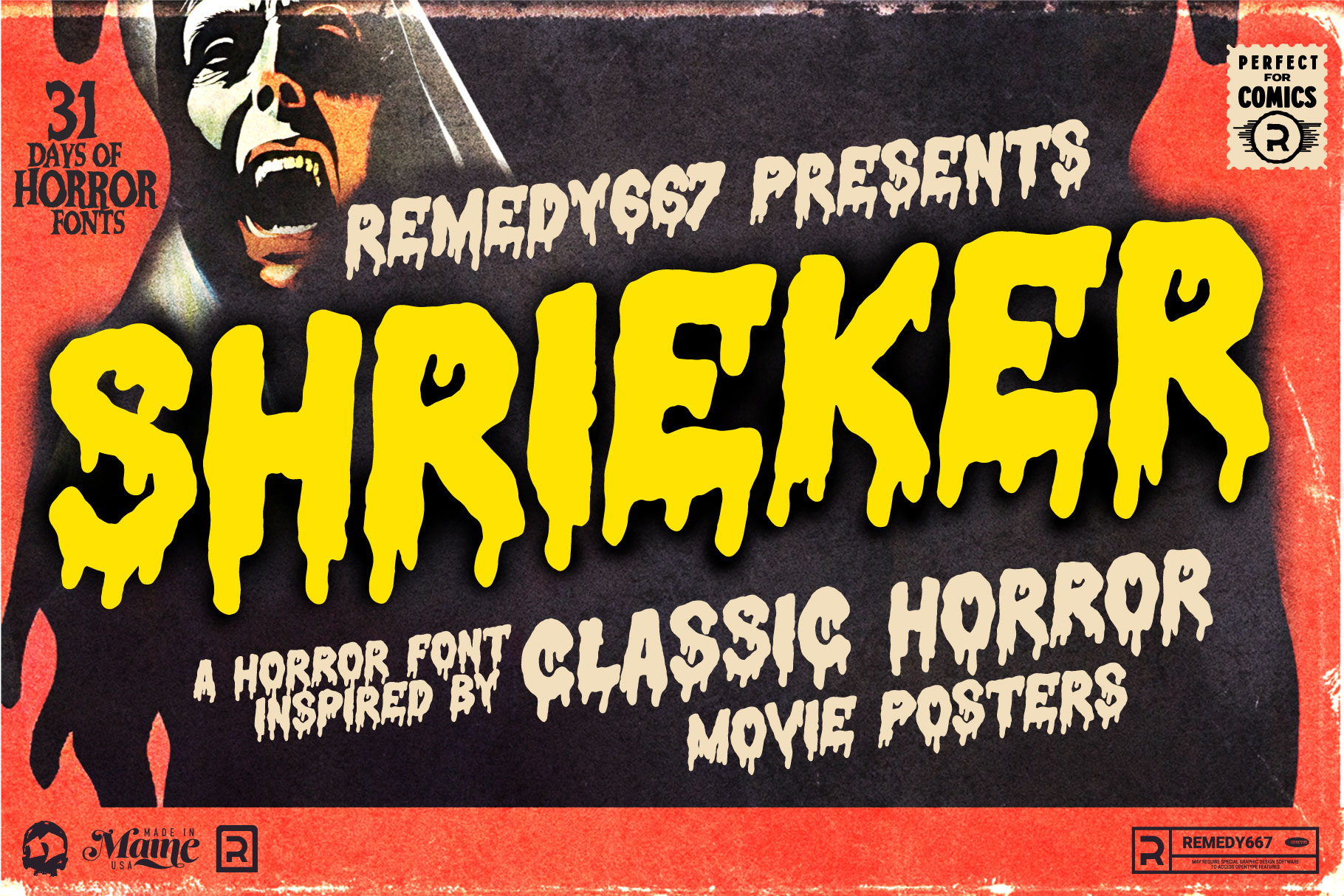 Test Drive
Click Here & Start Typing
Product Description
Greetings, my fellow horror aficionados! Tonight, I have a bone-chilling treat in store for you. Allow me to introduce you to a font that's dripping with dread, straight from the sinister mind of Remedy667. Behold, the spine-tingling masterpiece – Shrieker!
Shrieker is a font that pays a darkly delightful homage to the golden age of horror cinema. Each letter drips uneven and unpredictable. It's perfect for titles, posters, and any other text element you want to imbue with an aura of dread and nostalgia. Shrieker is a portal to a time when horror had a heartbeat of its own.
So, if you're yearning to infuse your projects with that authentic, old-school horror charm, look no further. Shrieker is here to add that extra touch of terror that'll have your audience on the edge of their seats.
Features
Doubles Elimination for letters and numbers for more natural looking text
Includes OTF, TTF, WOFF/WOFF2 & EOT file formats (webfont license required for use)
Includes a Remedy667 Font Catalog PDF, all your favorite fonts in one handy catalog.
Additional Information
Some fonts may require special graphic design software to access OpenType features. Examples of these programs are Adobe Illustrator, Adobe Photoshop, Adobe Indesign, and Corel Draw. Feedback is always welcome. If there is anything missing from our typefaces that you would like to see, or if there are any issues that occur when using them. Please don't hesitate to contact us or email me at nick@remedy667.com and let us know.
Visit remedy667.com/EULA for standard license information.
Coming Attractions
Get our newest fonts exclusively from us before they're available anywhere else. The best prices and they all come with FREE updates.
---
New Releases