Cargoyle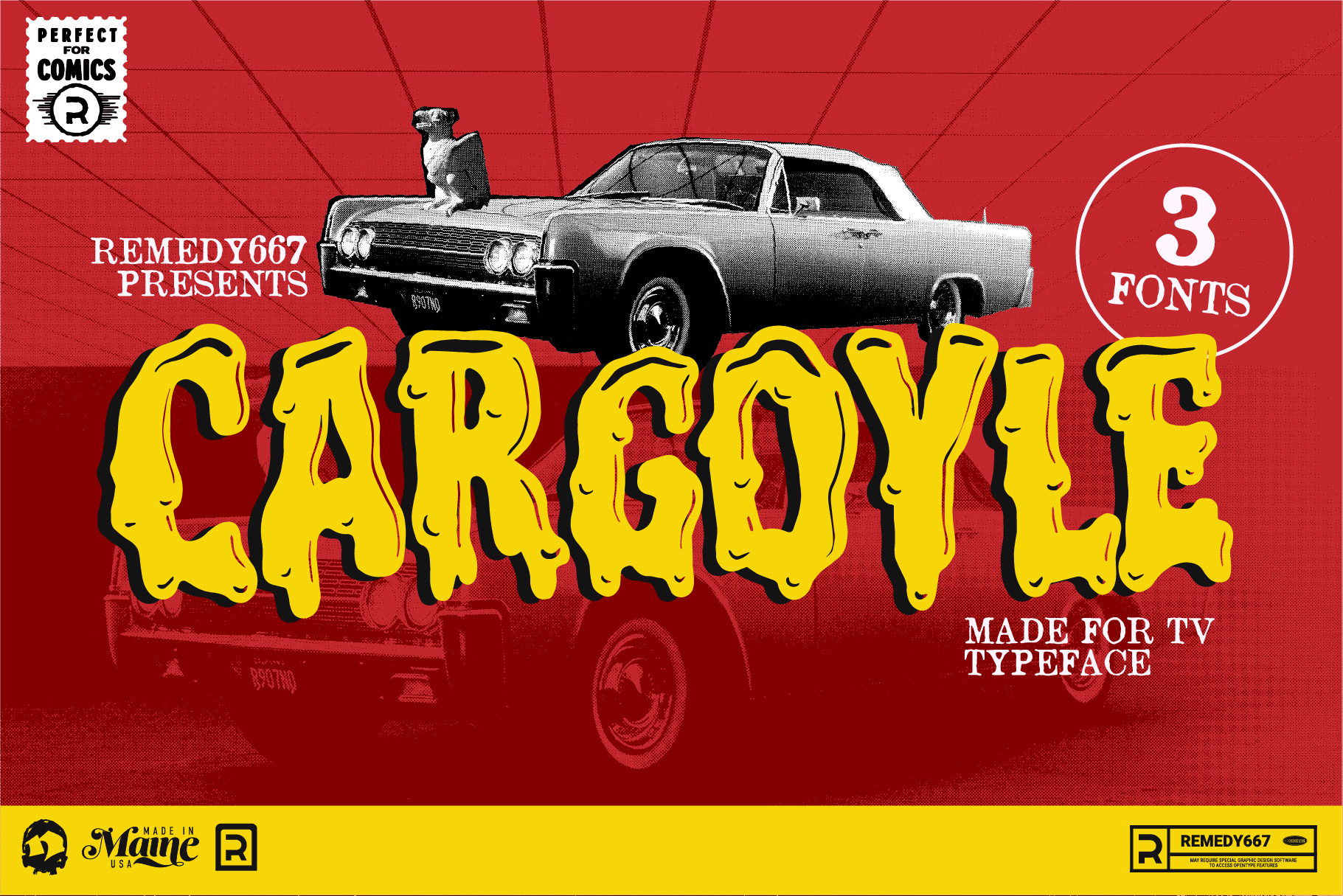 Test Drive
Click Here & Start Typing
Product Description
Looking for a font that is dripping with blood and oozing with horror? Give your work that 90s teen horror feel with Cargoyle, new from Remedy667! With 3 layers to "ooze" from, this typeface is perfect for any project you're working on. Spook up your Halloween decorations, add some thriller to your resume, add a splash of terror to your latest novel, or any other thing you can think of.
Features
OTF & TTF file formats
WOFF/WOFF2 & EOT file formats (webfont license required for use)
Eliminate double letters to make your text more appealing
Keep your content up-to-date with the latest bug fixes and new features included!
Additional Information
Some fonts may require special graphic design software to access OpenType features. Examples of these programs are Adobe Illustrator, Adobe Photoshop, Adobe Indesign, and Corel Draw. Feedback is always welcome. If there is anything missing from our typefaces that you would like to see, or if there are any issues that occur when using them. Please don't hesitate to contact us or email me at nick@remedy667.com and let us know.
Visit remedy667.com/EULA for standard license information.
Coming Attractions
Get our newest fonts exclusively from us before they're available anywhere else. The best prices and they all come with FREE updates.
---
New Releases